With over 20 years of experience, keen attention to detail, and dependable reliable staff, Bulloch Lawn Care strives to create results that are pleasing, attractive, and desirable. If you are looking for assistance with any of your lawn care needs, then contact us today!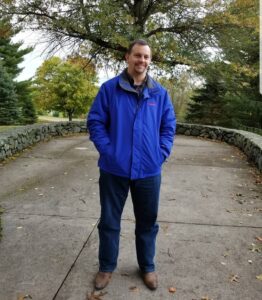 Field Manager & Estimator
With over 25 years of Construction and Lawn Maintenance experience, James knows what it takes to run an efficient business. As well, being involved in both the sales and production end of the business, he has learned how to make clients happy which is our goal. 
On his days off, James enjoys spending his time with his family outdoors. This includes hiking, biking, and camping. 
Katey realizes just how important our clients are. So with over 16 years of customer experience under her belt, she is ready to serve our local community. With her additional background in office administration and scheduling coordination, she keeps the office flow running smoothly and efficiently. 
In her spare time, Katey enjoys spending time with her husband outdoors, traveling, and crafting.